Placement Consultancy – Right Place To Choose The Best Candidate For Your Company
Posted by Admin on March, 08, 2021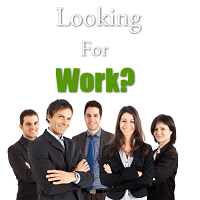 With the flourishing job sector, the role of placement agencies is gaining extensive popularity in India. These placement consultancies sound like a fantastic idea for all job seekers and employers. Since last few years, these hiring agencies have brought major employment to many of the candidates and have placed them on their desired profile. Assisting in planning the career of the candidate is the prime objective of the Placement Consultancy in West Bengal.
Not only this, but these placement agencies will also stride through application after application for employers and job seekers and find the right fit for them in a staple of minutes. Consultants of a placement agency work as flawless job advisors and are proficient enough to expand the job seekers personality and help in charting out their career in the right track.

Services offered by the placement consultancy
In the Indian employment market, the numerous placement consultancy also offers an excellent service that can match candidate's skills with the requirements of certain jobs on offer and then effort to search them work at both middle and senior level.
The consultancy also saves a lot of sweat and yet finds work more rapidly because most companies will go through a job placement consultancy. After all, it is much easier for the recruitment process. It will save them time tiresome to narrow candidates down to find those appropriate because the agency will already have a talent bank full of qualified candidates.

Qualities of a good Placement Consultancy
Usually, all placement agencies may appear dependable and able to do their jobs, but a closer look will reveal that some are completely untrustworthy or do not have adequate resources to do a good job. Well, to find the right and dependable placement agency, it is always advisable to look at the consultancy profile as to how many good companies use them.
If they have a good list of top companies then it is certain that they have a lengthy database for jobs, but in case the list of clients is small then give it a reliable thought before taking them on and giving them the mandate.

How to choose the service of the placement consultancy
If you are a company that is looking to pick an outplacement service, there are a couple of things that you should be looking for. A standard placement will provide the usual one to one counselling, group counselling, resume building and training services. These are all very important but these are essentially present with all consultancies.

Nothing speaks about the success of a placement company than its clients, other businesses like you who have used outplacement services. No matter which service provider you are considering, the only thing you need to ask for is testimonials and an opportunity to speak with the clients who have used such services in the past and what were their success rates.

Be wise while choosing a consultancy service for they play a very emotional role in dealing with laid-off employees. There is a certain amount of trauma that is associated with job losses. The right outplacement service can help you positively handle that.
This entry was posted on March, 08, 2021 at 11 : 02 am and is filed under Consultancy. You can follow any responses to this entry through the RSS 2.0 feed. You can leave a response from your own site.