Placement Consultancy – Role Of It For Your Placement
Posted by Admin on October, 28, 2021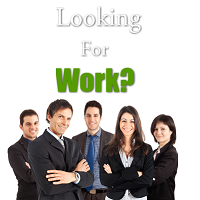 Searching for a job is the utmost critical thing today and there is an enormous list of unemployed people in the market and everybody is waiting for his/her chance, not to fear; Placement consultants are the best way to get a preferred job. There is various Placement Consultancy in the market and they do market exploration and study for our future and most of them are truly good, and we should contact these consultancies so that they can support us as to get a right path for our future. Like Placement Consultancy in West Bengal will direct you to the right kind of jobs as per your profile.

Most of them are delivering free service and some are charging fees and they have various services like 'Resume Formation' and career path counselling. These consultancies are having experienced and market proficient to guide students for the best path of his/her career.

Why Go To A Placement Consultancy?
In a thriving job market and a rising economy, there are many new employment openings. The HR team of the company might not continually be in a position to fill all the vacancies. A placement agency can be very supportive in this situation, where they have a huge database of people and can help by referring appropriate candidates. Instead, they can also "polish" candidates for certain precise requirements outside their database.

They use several forms of media to advertise, newspaper and the Internet being the utmost common, among others. Many placement agencies focus on certain industry verticals, while many others may offer candidates stretching from part-time and contract employment to long-term and full-time employment. At times, companies might entirely outsource all of their recruitment actions to a recruiting agency.

What does placement Consultancy do?

• Responsible job hunters:
Many big companies are dependent on placement agencies to get exact candidates for their increasing projects. Outsourcing the recruitment practice will save a lot of time on the part of the companies who wish to hire the right candidates.
Categorizing resumes according to the needs of the company is a tedious job. The whole process of recruitment is outsourced to placement agencies to find devoted and dedicated candidates for the job. Companies give the accountability of selecting the right candidates to the placement agencies.

• Desired profiles:
Placement consultants function as a bridge between job seekers and employers. These agencies collect all information from the employers with respect to their requirements. However, they have data of candidates already available they will never recruit the candidates in a rush. Recruiters constantly work for the companies and not for the candidates. Candidates performance, entitlement are thoroughly measured by the Recruiter to select the right candidate. The compatibility of the candidate towards the culture and atmosphere of the company is also examined by the Recruiters.

• SWOT analysis
Placement agencies describe the weaknesses of the candidates and counsel them on how to improve their career prospects. This kind of counselling will help the candidates to prepare themselves for the right jobs.

• Know thyself
Having consciousness about yourself and finding the right placement agency which deals with big companies is an art and also proof of your capabilities. You have to collect information about the recruitment policies of the enterprises.
This entry was posted on October, 28, 2021 at 11 : 27 am and is filed under Consultancy. You can follow any responses to this entry through the RSS 2.0 feed. You can leave a response from your own site.