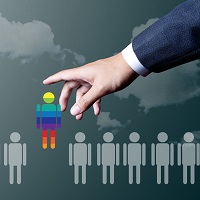 Despite the advancement in communication technologies, most of the companies are finding it very difficult to get a suitable candidate. Drop off the weight of recruiting and hand it over to the best placement agency in West Bengal.
Hiring candidates or employees for your company can be very difficult and a real struggle. This takes a lot of time and many businesses and firms do not have that much time to invest and look for candidates. During the process of recruitment, the recruiters have to check many applications and resumes to shortlist the best candidate for the job among them. To make their work easier there are plenty of consultancy agencies. Choose and select one agency and with their help get the best employee.
A placement agent will work as a mediate between the candidate and the employer. Following are some of the points which you should look for when choosing a reputable recruitment agency.
Professional Ethics
Choose a placement agency that is willing to hear all your requirements and specific needs and everything else that you want in the candidate. Make sure they understand your business and also the culture of your company. After all, you are the one who is going to be satisfied once you get a candidate for your company.
Existence Auditing
Always ensure that the placement agency exists. Go through the online reviews or visit them personally before you choose to deal with them. Today many frauds operate under the mask of an employer to gain quick money. You can also check their website and the "contact us" option to make sure that they have an address.
Go For Quality
Be careful of the consultant agencies that send you a large number of resume after the agreement. More is less here, it is as if you are going to have the shortlisting and screening process all over again. Always keep in mind that it is quality that you want, not quantity.
Check Their Portfolio
If you are looking for an executive or senior candidate, make sure that the placement agency that you choose to deal with has the previous history with the executive-level position and provides you with executive search. As well as, they must offer headhunting services.
Vacant Desk
If your vacant position needs candidates with the specific industry experience then choose to go for the recruitment agency that has existing clients in the same area or field.
Authenticity
Choose an agency which is serious about conducting a reference check. It takes a lot of money and time to train your new employees, by working with someone who conducts the regular reference checks, you can avoid finding out later on any information your candidate has misplaced or retained on their resume. This also helps to verify their experience and skills of the candidate.
Agreement
Make sure that the terms by the job consultancy are understandable, clear and that you have read everything carefully. Also, the contracted agreement should be signed by both sides.
Finally, pick the best placement agency by following these points. It is an important decision to partner with a placement agency, therefore always think carefully before you deal.